Tuesday, June 13, 2006
A great idea!
Diva came home from school last week with a bulky envelope. When she opened it, out fell a bunch of puzzle pieces.


When she put it all together:
*drumroll*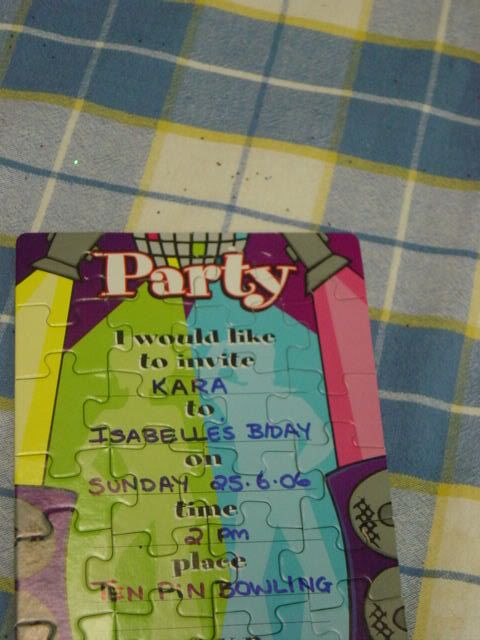 Isn't that a fun idea?
Topsy seemed a bit bemused that he was not in any pics so I snapped him as he watched Diva's puzzle solving efforts. Then he knew that all was right with the world.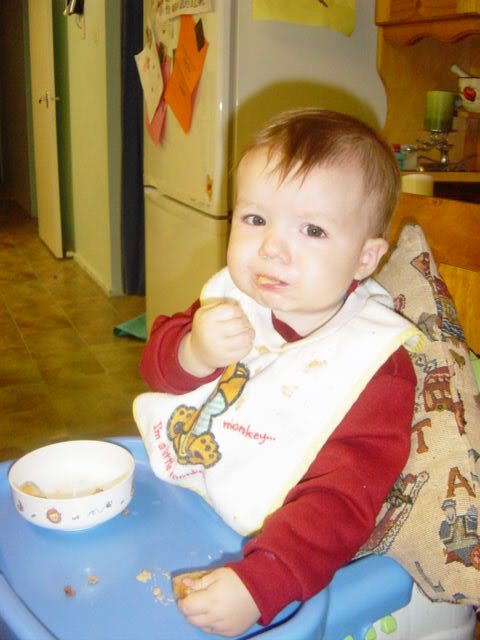 Today Diva's stage (actually on the year 1 kiddies) participated in the eisteddfod (doubleclick the word to get a full explanation!). The class was paricipating as a group in the choral speech, where they recited two looonnnng poems and recited them in unison!
7 schools participated at Diva's level and they were all so cute. All up it took an hour and a half (including waiting to get in to the place), so after Diva's class performed (of course they had to be the very last group!!!!), I went home, not waiting to find out the result.
I felt they performed really really well, but I there was another group who had excelled I thought. Maybe tDiva's class would place second and that would be fantastic.

Well an exultant Diva greeted me as I picked my cherubs up from school.
'We came first!' she beamed. "And I had to go up and get our school's prize from the judges!"( a tropy and a book for the school library)


I am so happy for her. And to think that this morning she was trying her best to make her cough sound croupy so she didn't have to perform the poems at all!
Tomorrow Roly's stage is performing their poems. Spindles gets out of it as his stage is busy practising the entertainment for Grandparent's Day. (See ya soon Granny!!!)

Finally: Below are two versions of a song I discovered whilst looking for Kenya videos. It seems to have become a bit of a phenomenon as there are a lot of vids of people singing their own version of it, one of which I have included. (sorry about the closeup of the bottom in the second one. At least it is not naked!!! :)
I think it is a bit catchy after you hear it for the 10th time!
And seeing as I know you will all love it as much as my kidlets here is the link so you can watch the extended version!! http://www.funfreepages.com/flash/lions_tigers_kenya.php










Posted by michelle :: 8:55 pm :: 11 comments links to this post


---------------oOo---------------